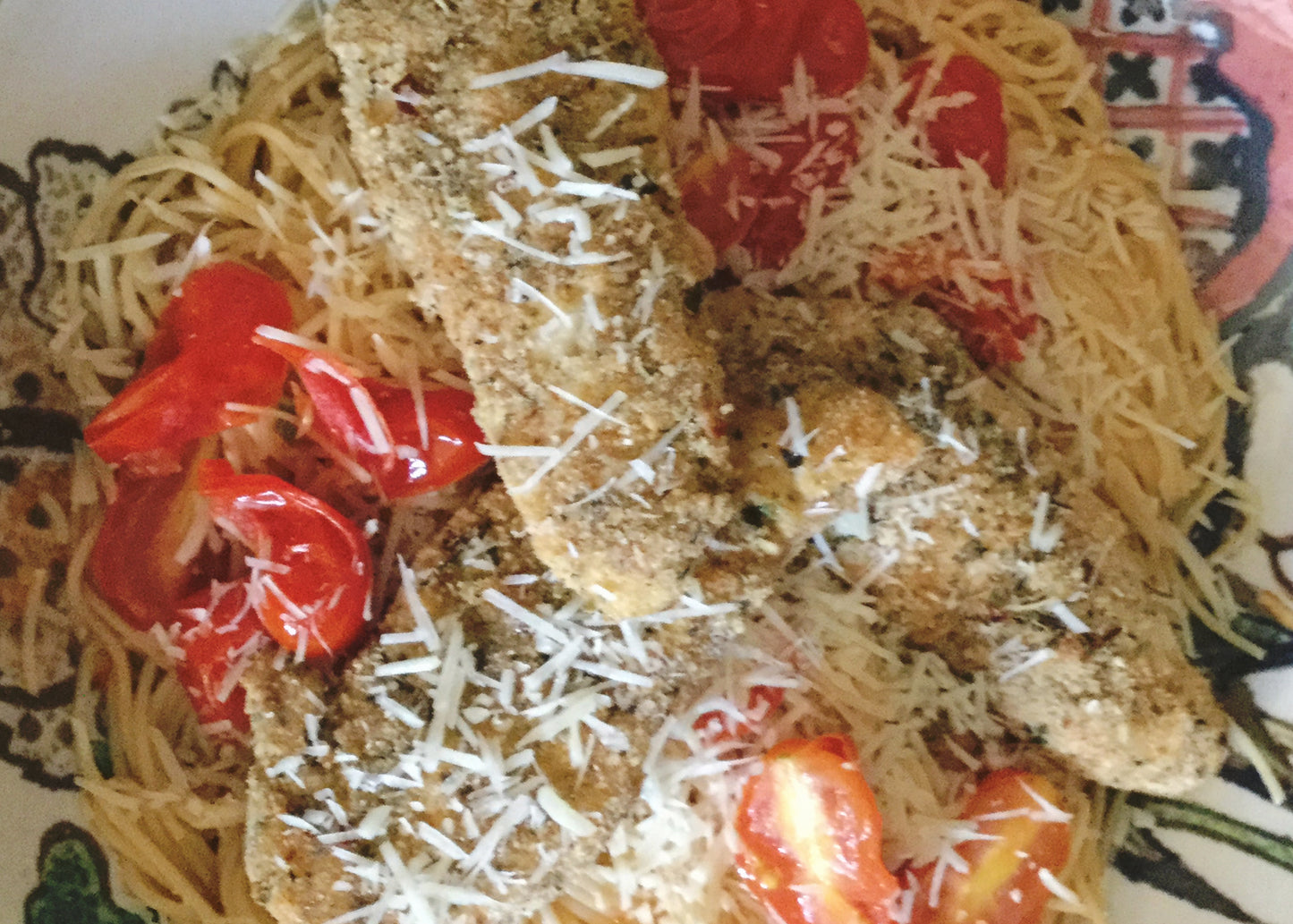 Easy Breaded Chicken Over Pasta & Tomatoes
Easy to prepare, this perfect chicken dish will come together quickly. 
Ingredients 
2 eggs 
1 TBS Olive Morada Tuscan Herb Olive Oil for wash
1 cup Italian store bought bread crumbs- 1/4 cup Parmesan cheese
2 TBS Basiks Italian dipping mix
1 -1 /2 tsp salt 
1/2 tsp garlic powder
1/4 tsp black pepper 
1/4 tsp paprika 
1/8 tsp mustard powder
Dip Chicken in wash, then roll in dry ingredients - sauté in Olive Morada EVOO and serve over pasta and tomtoes. Enjoy!
Special thanks to Regina & Kit Wagner for sharing your amazing meals with us!