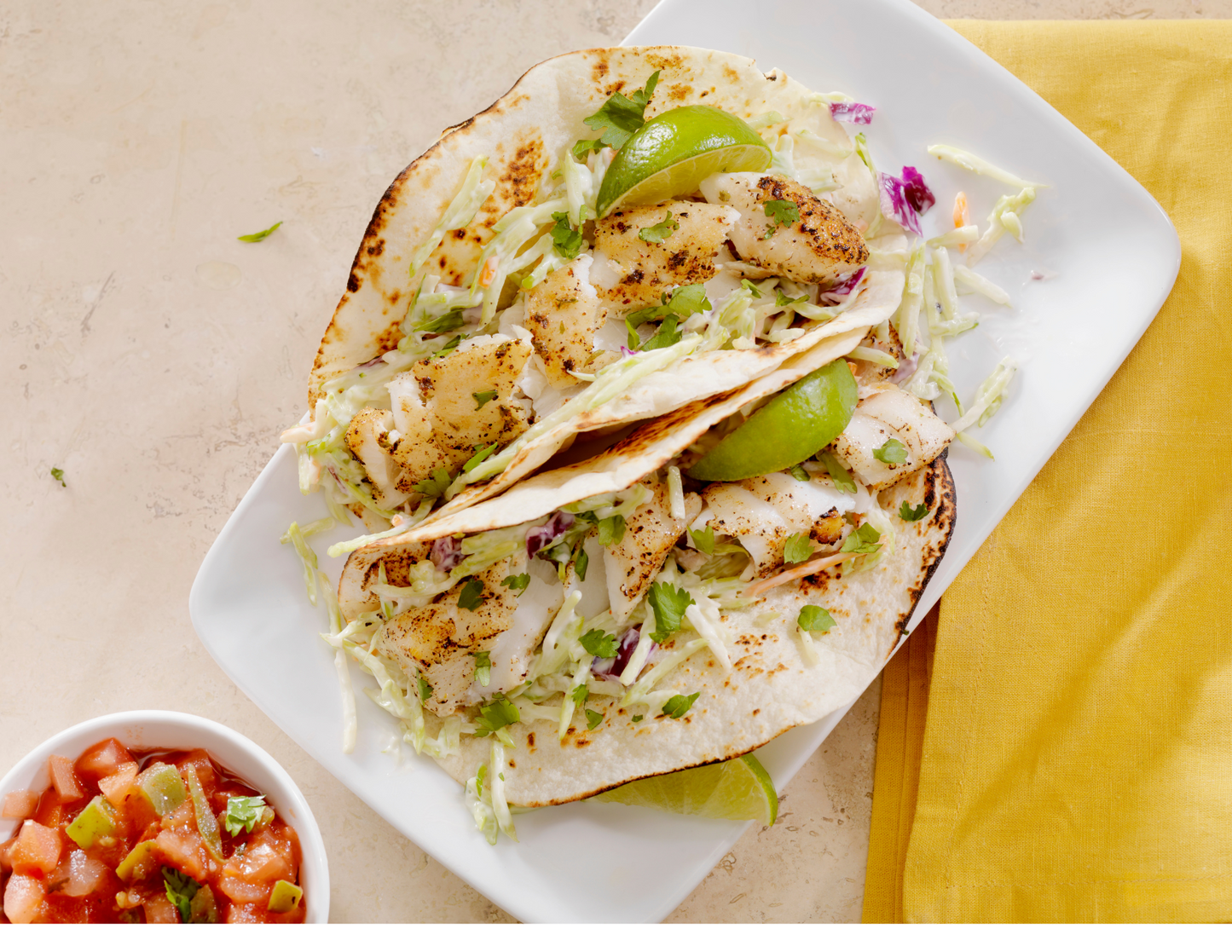 Pineapple Basil Fish Tacos
Olive Morada's basil olive oil combined with our Pineapple Balsamic create a flavor explosion.
Simple & Delicious Fish Tacos...

INGREDIENTS
3 Tbsp of Olive Morada Basil Olive Oil
1 Tbsp Olive Morada Pineapple Balsamic
1 pound of firm white fish fillets such as mahi or swordfish
8 corn tortillas
Salt and pepper to taste
Coleslaw mix
DIRECTIONS Marinate fish in Basil Olive Oil and PIneapple Balsamic, add salt and pepper if desired. Cover and chill for 15 minutes. Place fish in skillet with the marinade and cook until fish easily flakes with a fork (about 10 mins per inch of thickness). Warm tortillas in a skillet until slightly crispy. Layer the tortillas with the coleslaw mix, fish, cilantro and your favorite salsa if desired. Squeeze fresh lime over the top for a burst of flavor. Enjoy!