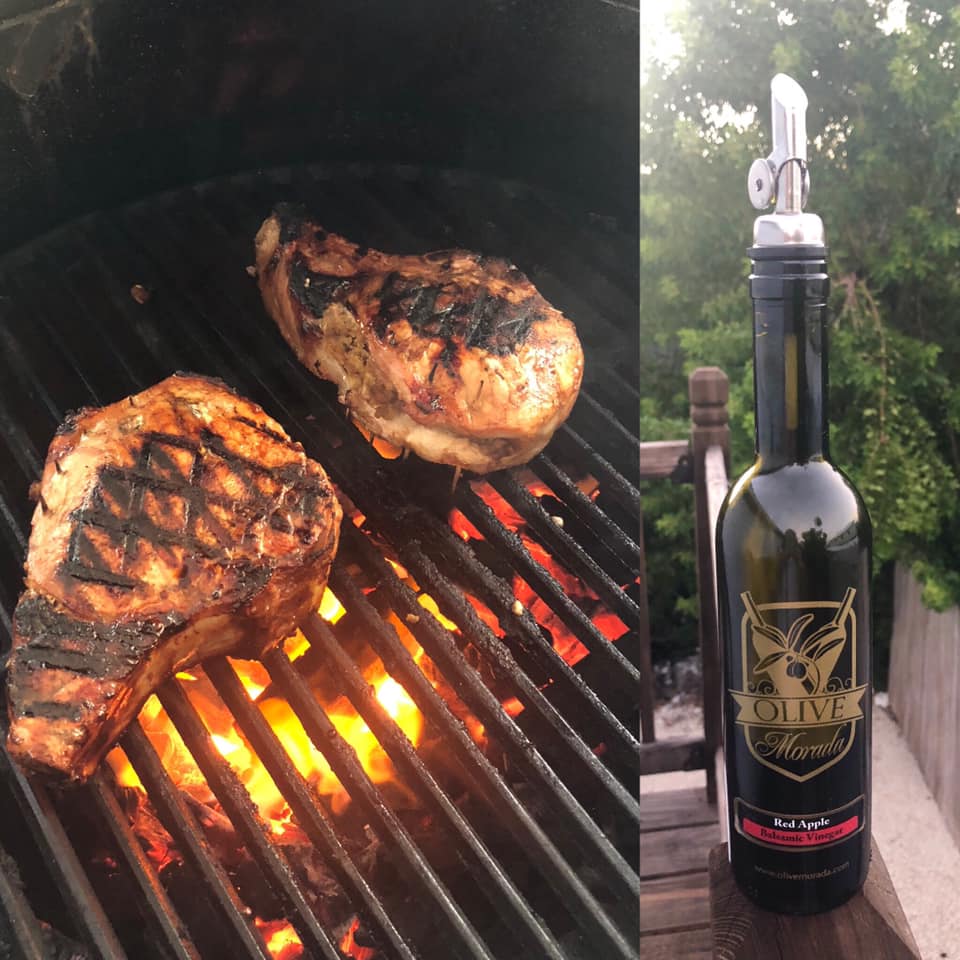 Stuffed Grilled Pork Chops
Just a few ingredients and amazing flavor! 
Ingredients
4 pork chops (1inch thick)
1/4 cup of Olive Morada Red Apple Balsamic
simple bread stuffing 
1 macintosh apple diced fine
celery stalk 
1 small chopped onion
Prepare the stuffing mix according to the package directions, adding your own touches if desired (try adding in chopped onion, a stalk of chopped celery, a finely diced apple. Generously stuff each pork chop pocket with the mixture. Secure with toothpicks. Glaze your pork chops with Red Apple balsamic.
Grill, covered, over medium heat for 4-5 minutes on each side, or until a thermometer inserted in the meat reads 145°, basting twice with Red Apple balsamic from one bowl. Let stand for 5 minutes before serving. Remove toothpicks. Enjoy!