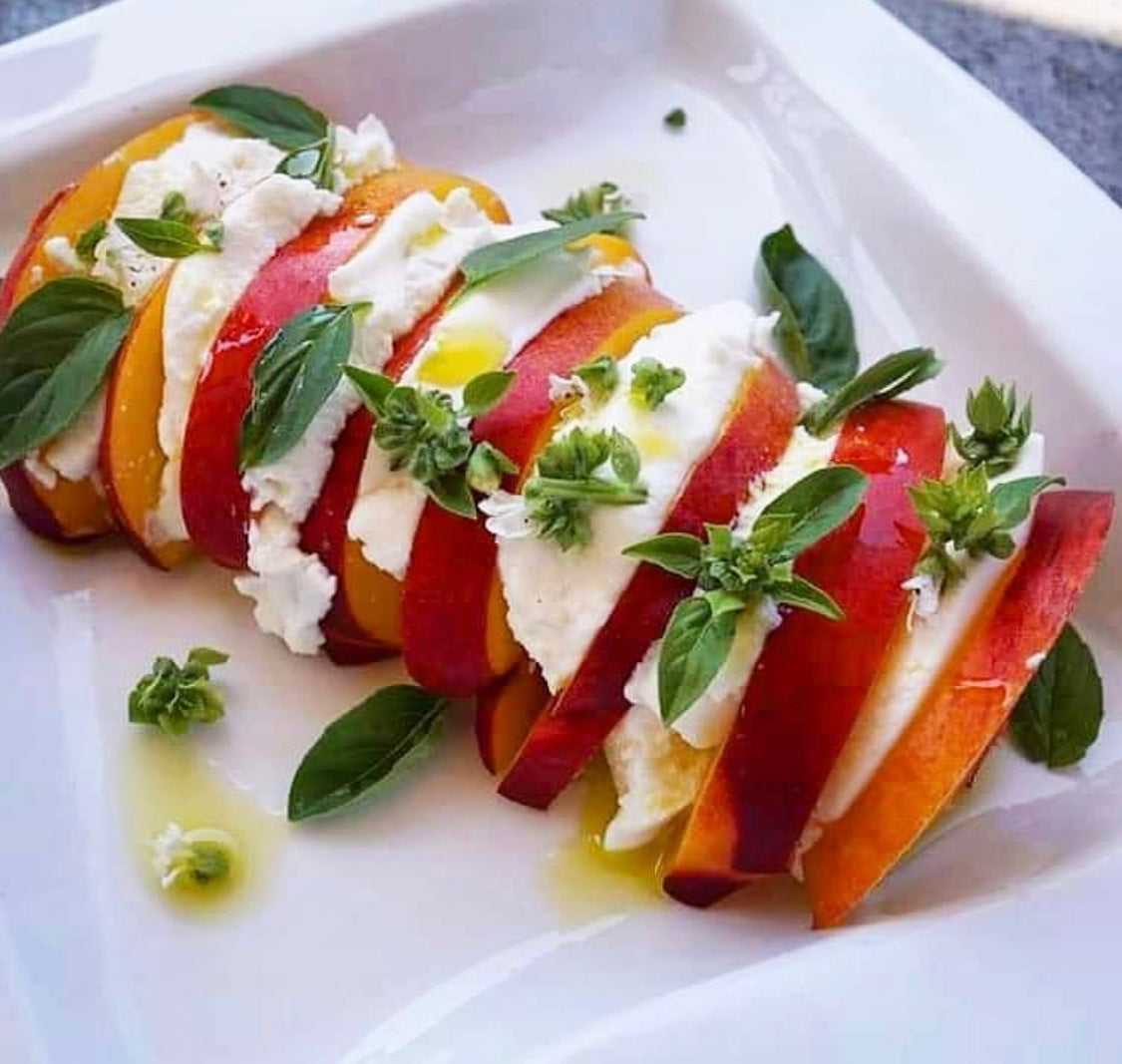 Try a refreshing peach caprese salad drizzled with a Olive Morada extra virgin olive oil or get more flavor it up with Basil or Herbs de Provence. Add a kick of acidity in the form of balsamic as a foil for the creamy dreamy fresh ricotta
Ingredients
8 oz fresh Good quality whole milk ricotta

1 large Ripe Peach halved and sliced in 1/4" slices (about 8-10 slices)
1/4 cup fresh basil leaves torn
2 Tbsp Olive Morada Mango White Balsamic Vinegar
2 Tbsp Olive Morada extra virgin olive oil (or flavored)
A sprinkle of sea salt and fresh ground pepper if desired
Arrange the sliced peaches on a platter sandwiching one tablespoon of ricotta between the slices, "accordion" style. Season each layer with a tiny sprinkle of sea salt.

Whisk the olive oil with the balsamic vinegar and drizzle the peach salad with the dressing.
Adjust seasoning and optionally add fresh ground pepper followed by a scattering of fresh torn basil leaves.
* Recipe and photo contributed by Chef Rachel Bradley